Ultimamente uso con una certa frequenza Twitter. Lo trovo molto utile per condividire le informazioni e notizie più interessanti che trovo in rete.
Twitter è un'ottima fonte di informazione. Scegliendo con cura le persone da seguire possiamo essere sempre aggiornati sulle notizie più fresche che ci interessano. E condividerle a nostra volta.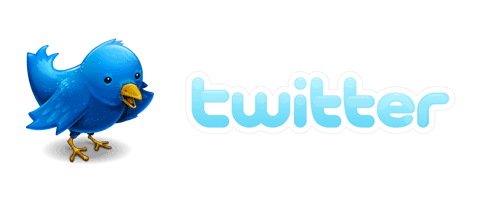 Posto quindi su questo blog i contenuti dei miei tweet di questa settimana con le risorse / informazioni che ho ritenuto più interessanti. Non è tutta farina del mio sacco: molti sono re-tweet (RT) ovvero ho semplicemente rilanciato notizie e risorse che a mia volta avevo appreso dalla persone che seguo su Twitter.
Iran
FriendFeed bloccato in Iran
RT @btaylor FriendFeed has been almost completely blocked in Iran as far as we can tell…Graph below….
http://friendfeed.com/bret/01d7ad79/friendfeed-has-been-almost-completely-blocked
Analisi e confronto del ruolo di  Twitter e media tradizionali nell'informazione
Clay Shirky on Twitter and Iran: Traditional media can't do more than make us sympathize. Twitter makes us empathize.
http://blog.ted.com/2009/06/qa_with_clay_sh.php
Finti tweeters dall'Iran
RT @pijiola Fake Iran election tweeters
http://twitspam.org/?p=1403 #iranelection
Google aggiunge la traduzione dal persiano
RT @mattcutts Google just added translation for Persian (Farsi):
http://googleblog.blogspot.com/2009/06/google-translates-persian.html Not perfect, but still helps with Iranian events.
L'informazione la fanno anche gli utenti di twitter
Semplici Cittadini http://www.mantellini.it/?p=6871 @ezekiel
Social Media
Condividere porta vantaggi a chi lo fa
RT @pandemia Matematica applicata al sociale. Da uno studio: condividere in rete porta benefici a chi lo fa
http://tinyurl.com/lry82h
Seguire migliaia di persone su Twitter
Qualche consiglio da parte di uno che è seguito da 600.000 follower e segue 300000 persone
http://www.twitip.com/life-on-the-twitter-suggested-user-list/
FriendFeed conteggiato sulle statistiche RSS
Now FriendFeed subscribers count on FeedBurner stats. Check your Feed Subscribers stats and search for "friendfeedagg"
http://blog.friendfeed.com/2009/06/subscribers-count.html
Internet marketing
Vantaggi e rischi del Social marketing
RT @AAA_Copywriter Web Marketing & Social Marketing & Rischi e ritorno dei Social Media
http://webmarketing.olo-service.com/2009/03/07/rischi-e-ritorno-dei-social-media/
Marketing su Facebook
Killer Facebook Fan Pages: 5 Inspiring Case Studies.
http://mashable.com/2009/06/16/killer-facebook-fan-pages/
Privacy e Permission Marketing
Rapporto Italia 2009 Come e quando gli utenti web concedono i propri dati personali.
http://www.mag-news.it/privacy2009.htm
Marketing su Twitter
Marketing su Twitter : interessante raccolta di slide di @dmlab
http://www.slideshare.net/leonardobellini/dml-twitter-marketing
Società
Il sito che fa i raggi x ai parlamentari
Parlamentari sotto la lente Ecco il sito OpenParlamento. Presenze, assenze, attività in Aula, leggi…
http://tinyurl.com/mfsdy3
Seguimi
Potete seguirmi